Description
SUPER POWERFUL TECHNIQUES TO HYPNOTIZE ANYONE, ANYPLACE, ANYTIME.
How would you like to have the skills needed to hypnotize subjects quickly and to a deep state even in non-optimum conditions?
Would giving your clients the WOW FACTOR in every session and never again have to hear the statement "I feel relaxed, but I don't think I was Hypnotized" be of interest to you?
Do you want to have the ability to walk into any room and instantly start hypnotizing people then immediately become the star?
Now YOU can start putting more HYPNO in your hypnotherapy by learning the five most effective ways to hypnotize people quickly and effectively in ANY situation.
Virtually all training on hypnotic inductions teach endless ways to do complicated processes.
Why not show the most efficient way to do a handful of the very best techniques used to perfection?
2 DAYS OF TRAINING: October 21-22, 2021 in Nashville, TN
Simple + Potent = POWER
Think of the WORD OF MOUTH advertising your business will receive when your deeply hypnotized clients tell everyone they know about their experience with you!
Imagine how your local celebrity status will soar when you wow Radio and TV audiences with your hypnotic powers.
Be the life of any party as you showcase your skills in impromptu situations that will, in turn, build new relationships with potential partners and clients.
Never again be fearful of the difficult subjects who say they cannot be hypnotized.
Gorilla Hypnosis is not brand new Hypnosis Inductions. It is a philosophy. We use a specialized train of thought and plug it into five techniques that will be used individually for the exact right situation you are encountering.
Every technique is distilled down to its most economical wording, and mechanics then perfected for maximum potential. Covert, unconventional, powerful, and efficient Gorilla Hypnosis will turn you into a Hypnotic Machine the moment you walk into any room.
Ready to become one of the elite and take your hypnosis skills to a whole new level?
Then take this journey to master the Gorilla Hypnosis Philosophy and learn the only five techniques you will need going forward to hypnotize ANYONE, ANYPLACE, ANYTIME.
AFTER THIS TRAINING YOU WILL KNOW:
Hypnotize a client confidently one on one to level 6 depth in less than a minute.
How to hypnotize a subject in a loud crowded environment.
Hypnotize a large group effectively.
Do AMAZING radio and TV interviews using Hypnosis on air.
How to find the best hypnotic subjects in a crowd
Pick the best people to do hypnosis demonstrations in a corporate setting.
Funny Hypnosis Convincers that also deepen subjects on the fly
Using Hypnosis on skeptics and BLOWING them away
Make a group of listeners easy to hypnotize.
Walk into any situation and get willing volunteers to try Hypnosis.
How to NOT BE the creepy hypnotist
The best way to gauge a group of hypnotic subjects at one time
How to get a subject to hypnotize themselves
Get people watching your hypnosis demonstration to get hypnotized accidentally
AND So Much More
YOUR INSTRUCTOR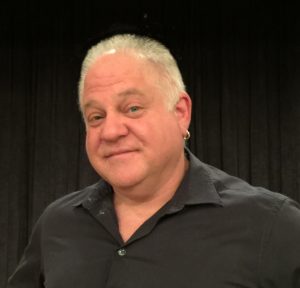 RICH GUZZI: Rich is a 30 year veteran of the stage with an impressive resumé of over 10,000 Hypnosis Performances and literally over 1000 TV and radio appearances. He has had to do Hypnosis is some of the most challenging situations anyone can imagine, and his experience is unmatched in this area.
LET'S GO!
More Info:
If you would like more information, please email us at rich@richguzzi.com or call us at 310-740-4667
These Training are very comprehensive and packed with content.  Our Guarantee/Promise to you is that if you feel you ever need a refresher or just want to take the course again you can come to a future date the next time it is offered for half price.  Also if you can not make it for any reason after signing up you can always come to a future course of the same training even if there has been a price increase no questions asked or apply your tuition to another course offering.